Industry Fusion
IndustryFusion is the top-level open source project addressing open, vendor-independent and interoperable industry networking.

Information about the project
IndustryFusion is the top-level open source project that addresses the open, vendor-independent and interoperable networking of industry. IndustryFusion covers components, machines, materials, personnel and all other areas of a smart factory such as building control and enables deployment in the edge or cloud.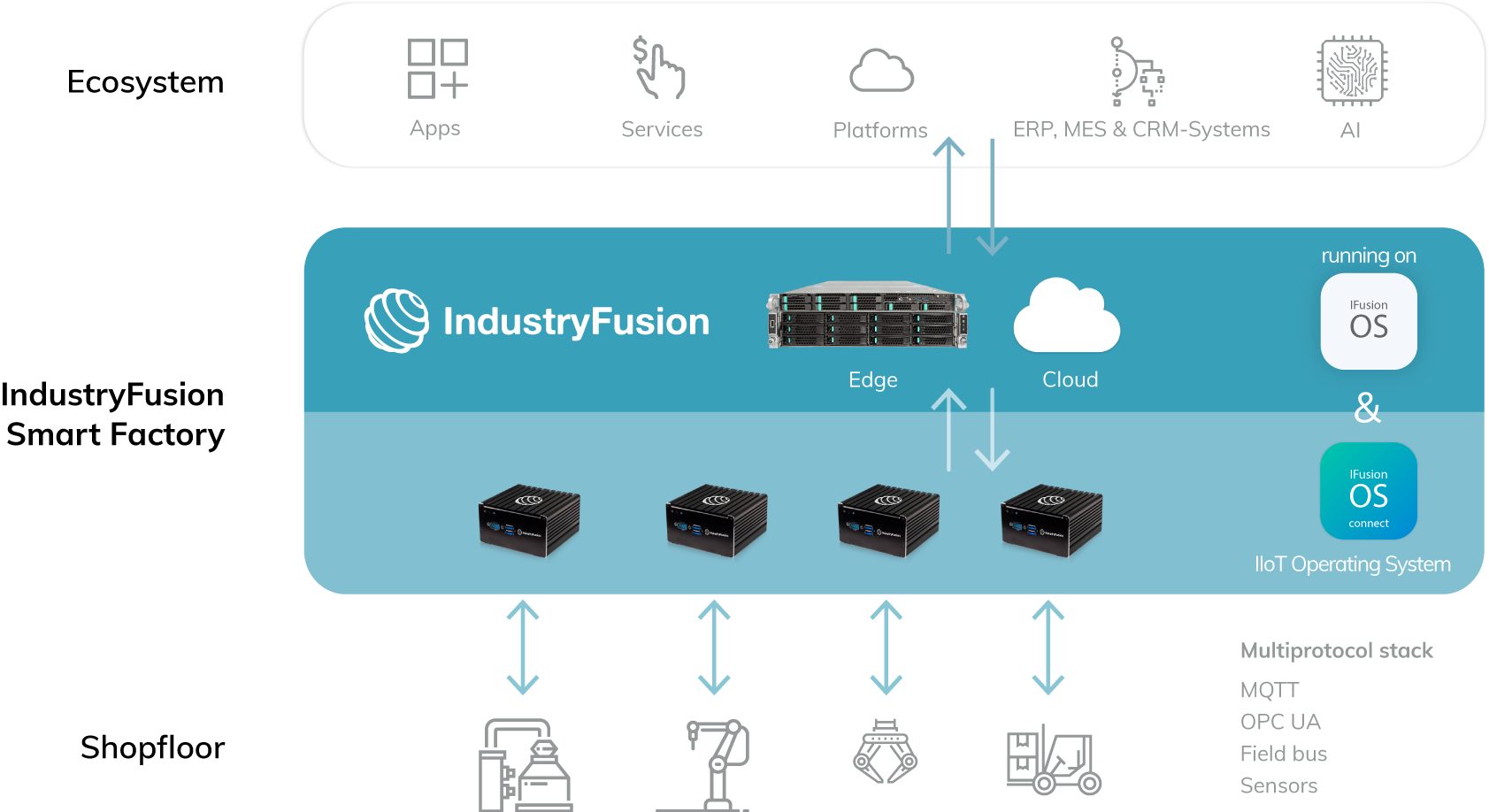 Main focus
Standards, protocols and frameworks for the digitalization and networking of Industrie 4.0 assets.
Adapter for standardized connection of apps, software and services.
Value-added application for both machine manufacturers and factory operators.
Roadmap
Available
Open source end-2end connectivity (machine, edge, cloud)
Multiprotocol machine connection
Transparency of all assets and locations of the smart factory
Kubernetes-based approach "Develop once, deploy everywhere"
Work in Progress
Digital Twin
Energy, maintenance, OEE dashboards
Rule-based applets
Collaborative interaction
App integration
Machine Learning & Analytics
Edge Analytics & Data Processing
Future
Scaling of the system
Trusted data sharing (Gaia-X)
Blockchain & Smart Contracts
5g integration
The IndustryFusion project is fully focused on creating and delivering an open source tool for industry networking.
Through your sponsoring membership you support the digital transformation of the European industry, which will enable a variety of new business models!