The IndustryFusion Foundation
For a sovereign & competitive Europe in the digital age.
Networking as a driver of innovation, prosperity & sustainability
Autonomous digital infrastructure for secure & transparent networking
Digital sovereignty & clear regulation of data sovereignty
Fast adaptation
new technologies
Enablement of scalable digital business models
Competitiveness of the "Old Economy" in the "New Economy
The IndustryFusion Foundation pursues the goal of securing Europe's digital sovereignty and competitiveness in the digital age through intelligent networking of the manufacturing industry.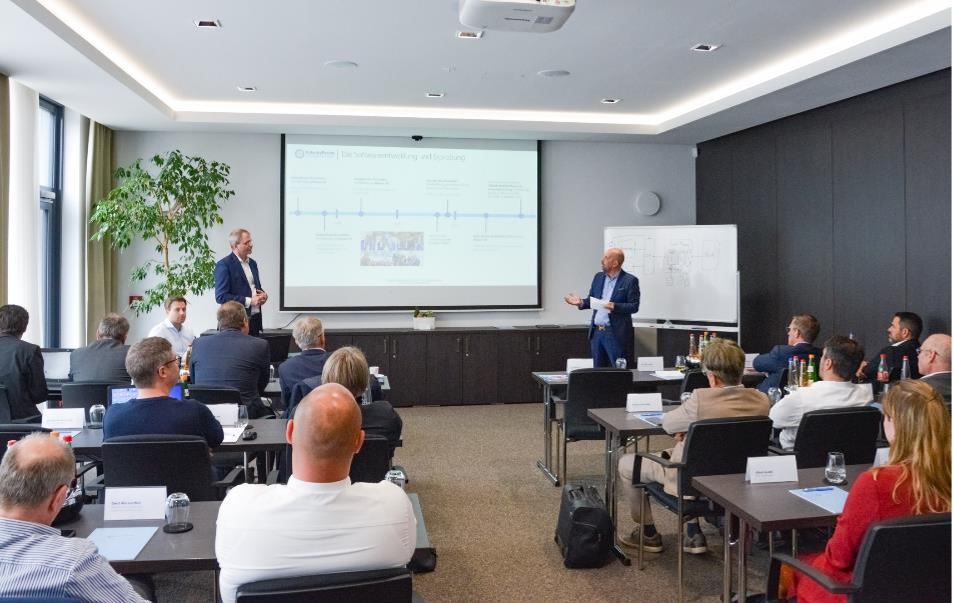 The basis for this is the creation and further development of the open source IIoT networking solution IndustryFusion, which can be used vendor-independently for the networking of smart factories and smart products. This digital infrastructure ensures a continuous flow of data from the plant to the cloud and at the same time provides the basis for the development of innovative digital business models and B2B platforms. 

IndustryFusion Foundation transfers through its projects (Green SmartFactory 4.0, IndustryFusion etc.) enable companies to build their own digital business models and platforms within the framework of a cooperative Industrie 4.0 ecosystem. In addition to this enablement of companies, the further training of users and the general transfer of knowledge on topics relating to the industry of the future are also on the agenda.
Opportunities for Europe
Building scalable digital business models & platforms
Rapid area-wide adaptation & further development of new technologies
Building lively cooperative
Ecosystems & Networks
Sustainable expansion of Europe's geopolitical sovereignty
Preservation of a prosperous & free society
More sustainable, climate-friendly industry & efficient use of resources
You want to become a member?
Our membership program offers companies or individuals the opportunity to make a significant contribution to the IndustryFusion Foundation's goals through regular support (as opposed to one-time donations). Actively drive the intelligent networking of European industry!